The prospect of handling the legalities of house rentals can be daunting for new landlords with little experience of the letting process – even seasoned landlords may struggle to have time to maintain houses and conduct viewings due to their varied portfolio.
This is where a reliable letting agent can support you and make your life easier and stress-free.
So, how exactly can letting agents help landlords and why are they beneficial?
7 ways a letting agent can support landlords
There are multiple ways letting agents can help landlords to rent their property, from organising legal documentation to performing viewings.
Here is a comprehensive list of everything a letting agent can offer you:
1. They showcase your property online to potential tenants
Many potential tenants now look online for properties as it's convenient and saves time.
A letting agent will upload your property to their high traction letting site, making it visible to those browsing the web for their next home.
This means a wider selection of prospective tenants is reached, giving you the ability to choose the candidates you feel most comfortable renting to.
2. They'll handle house viewings
House viewings are an essential part of the rental process, allowing possible tenants to get a feel for the property and see it in person.
However, if you have several house viewings in one day, it can be incredibly time-consuming and tedious to manage.
A letting agent takes this stress away and conducts the viewings for you, sometimes up to 7 pm, which is necessary for those potential renters who work during the day.
3. Letting agents will take care of applications
When an application is submitted, references are collected to ensure the tenant is who they say they are, whether they can afford to rent, and if they have a positive rental history.
Your chosen letting agency will conduct these essential checks so you don't have to, including looking at factors such as their employment status, references from previous landlords, their right-to-rent, and credit and affordability checks – which are vital as it stops you from accidentally renting to troublesome tenants.
They'll also provide the successful applicant with the tenancy agreement – the contract between you and your tenant that outlines the conditions they must follow to ensure they can live in the property.
4. They'll schedule moving-in dates
Congratulations – you've found the ideal tenant! Now's the time to schedule their move-in date, usually between one and four weeks after the application is accepted.
Rather than you having to handle this, a letting agent will arrange the dates and collect the all-important holding deposit – the payment someone makes to reserve a property.
5. They will organise legal certification
Before your property can be rented out, there are three primary certificates that you must acquire. These certificates include the Gas Certificate, the EIRC Certificate, and the EPC Certificate.
Each of these certificates has a specific duration of validity: Gas Certificates last for one year, EIRC Certificates for five years, and EPC Certificates for ten years.
These certificates can take a while to obtain and your letting agent will acquire these certificates for you if you opt to use one.
6. Take and keep records of your property before rental
To ensure that you have an accurate record of the condition and contents of your property before your tenant moves in, it's standard practice to collect an inventory.
This includes a collection of photographs of the house, smoke alarms, C02 alarms, and meter reading recordings.
A reliable letting agent employee will complete this on your behalf for a small added fee and store the images and readings securely. So, if a tenant causes damage, these records show that you didn't leave the damages before they moved in.
7. Letting agents will organise the move-in
The day has arrived for your new tenant to move in – to ensure the transition happens as efficiently as possible, a letting agency will meet the rentee at their office so final documents can be signed. Additionally, the rest of the deposit and the first month's rent is paid.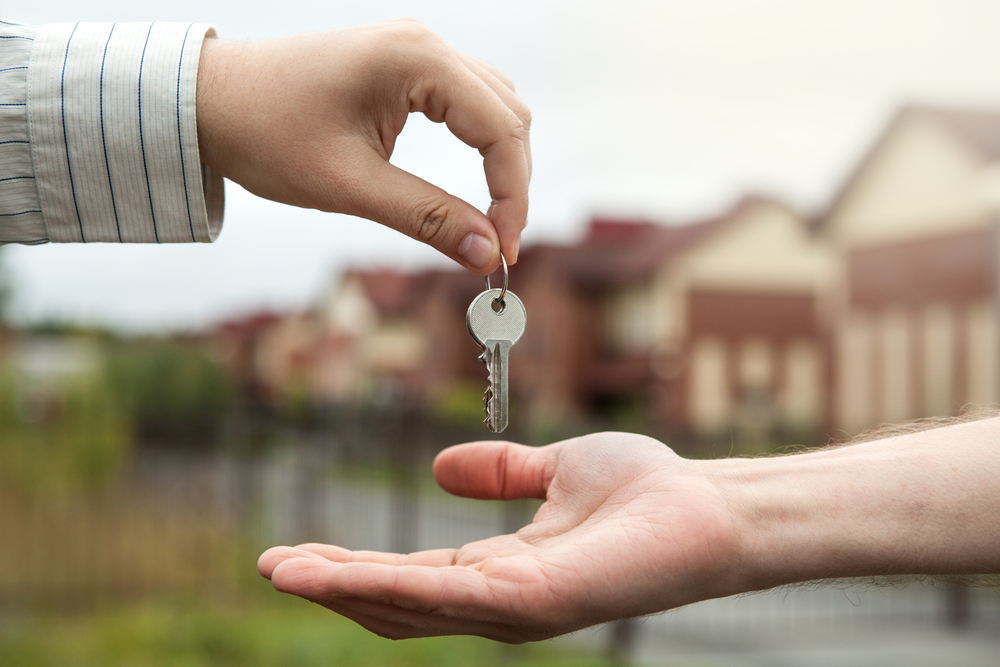 Are there any other services that letting agents offer?
Some letting agents offer a full management package to landlords, meaning they can take the reins on all aspects of renting your house.
Their team will ensure the tenant agreement is upheld throughout the tenancy, collect monthly rent for you, perform inspections of the property, communicate with the tenants, organise maintenance, and arrange the moving-out checks when the tenancy ends.
Need more information regarding the letting services we supply? If so, our experts are on hand to offer advice – call us on 01925 633 011 to speak with us.